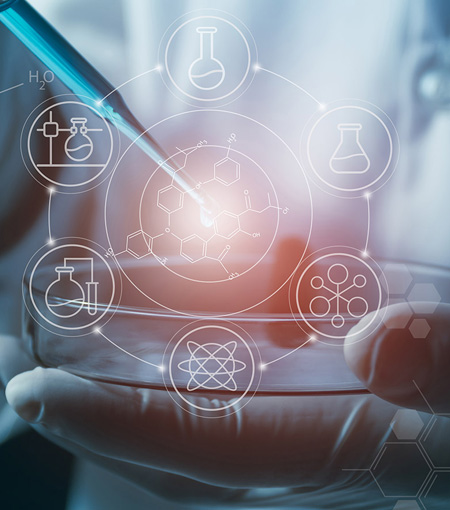 In the few decades, there has been exponentially growth in the field of herbal remedies. Newer guidelines for standardization, manufacturing, quality control and scientifically rigorous research is necessary for traditional treatments

Research and development is the base to provide high quality products. Our Research and development department is focused on product development, quality control and standardization. The quality control activity during different stages of processing products is extensively followed. Each product is the result of formulation duly researched and tested under stringent quality norms. Research has vital role to play to play in the development of healthcare products.We at ESSLON BIOTECH maintain high quality standards from procuring raw material to finished products.

Esslon biotech has developed a unique formula for Pyrexia, extensively researched at VIZNANUM INSITITUTE OF CLINICAL RESEARCH at Pune. This research based formula is 100% successful for treating Pyrexia of unknown origin, Malaria and Typhoid. Company is committed to develop such more research based products to treat common to chronic diseases.

Company is also developing some unique ayurvedic formulations for kidney diseases, tumour, fibroid and kidney stones.